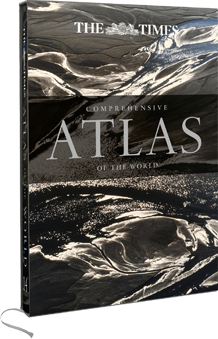 Comprehensive Atlas of the world
Now 50% off until June
The world's leading atlas-makers bring you the 'greatest book on earth'.
Over 1 million copies sold worldwide

The atlas authorities trust

At the forefront of global change

320 pages of maps and illustrations
Beautifully presented, The Times Comprehensive Atlas of the World will be a treasured possession for any home and makes the perfect gift for weddings, retirements, birthdays and graduations.
Special introductory offer – save £50!

Save 50%!